Give your school or organization that professional edge with a MAD uniform program. Your logo can be placed on any shirt or Blazer . We provide you with that professional image identity that is a must have today.
To help you celebrate your graduation, MAD Uniforms proud to offer the finest quality academic dress. We believe your success should be rewarded with the very best, and pride ourselves on giving you the personal service you deserve. Providing a first rate service to the academic community has guaranteed MAD's reputation in Sri Lanka thus allowing us to count on institution such as Royal Institute International School and Royal Institute Campus as our prestigious customer.
The best argument for school uniforms is undoubtedly the attitude a uniform inspires in a student. Studies show that both in school and in the workplace, a person dressed professionally is better equipped to perform his or her role. When a student feels confident and well-dressed, they are more likely to be alert, motivated, focused, and eager to excel.
Colours
Uniforms provide a sense of community, school pride, and act as a valuable marketing tool. In school, students are made to feel as if they are part of something: a family which provides support, comfort, and safety. Out of school, students in uniform act as representatives in the surrounding community, keeping their school's brand in the public eye.
Styles and Patterns
With hundreds of unique clothing styles, it's easy to find a uniform to suit your student body. Whether you're looking for polo shirts, PE uniforms, blazers, or anything in between, we offer an unparalleled variety of colors and patterns to mix and match, allowing your team to develop a style that's entirely yours.
Every school is different. Each has its own mission, values, and strategy – characteristics that are reflected to the public through the school's brand.
Logo Design
Don't have a logo for your uniform? We'll help you design one! Our in-house designers will work with your school to develop a customized logo that will become a recognizable symbol of your school community and values.
MAD attributes its success over few years in business to three constants: Commitment to quality, unparalleled customer service, and the support of our Team.
Commitment to quality
As a Uniforms and workware manufacture, we have experience of learning how to get the job done. We outfit over 5000 students annually in products guaranteed to stand up to the wear-and-tear of everyday school-year use. Our products fit each and every one of your students at any size, and we're so confident in their quality that we guarantee them.
Supporting our schools
Since its start, MAD has placed enormous emphasis on the importance of quality of schoolware. We know that the future of our business is dependent on the prosperity of the schools we serve, which is why we offer a quality and durable uniforms that are made from carefully selected materials and trims from overseas.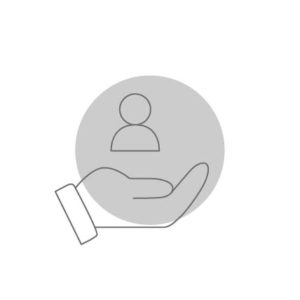 Customer first!
Although elements of our business have changed over time, we always have customer-first mentality. We are a company made up of family who understand the value of time, so we concentrate our efforts on making the uniform purchasing process as simple and convenient as possible. We offer a complete line of competitively priced uniform products, and offer convenient shopping methods. Our customer support is operational 24/7, and our customer support team ready to hear you Monday-Sunday year-round.
Not all uniform suppliers are created equal. Though patterns and plaids may appear similar, there's a lot going on behind the scenes to ensure that your school's uniforms are durable, deliverable, affordable, and supported by a strong customer service team. Before making the decision about which uniform vendor is right for your school, make sure you take some time to consider these factors.